What to expect from A.P. Government and Politics
The A.P. Government and Politics class is a pretty cool class, even if you don't like Government or politics, but lets be honest who does? You do need to pay attention in class though. If you do that and take notes then you're halfway there. Of course you need to review your notes, but if someone has told you it is really hard its not so long as you put in some effort you'll be fine.

Powered by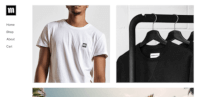 Create your own unique website with customizable templates.