The A.P. Government and Politics exam

The Government and Politics exam is not as hard as it is made up to be. If you listened in class, took notes, and have studied you should not be over-stressed about the exam. Just know that if you do not try in the class then you should be very worried about the exam. Just stay focused in class and study and you will be fine. I do stress the importance of the Government and Politics exam though because it will help you in college and it may even count as college credit, so it is very important and you should study hard for it.

---
Powered by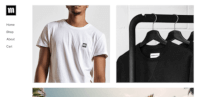 Create your own unique website with customizable templates.